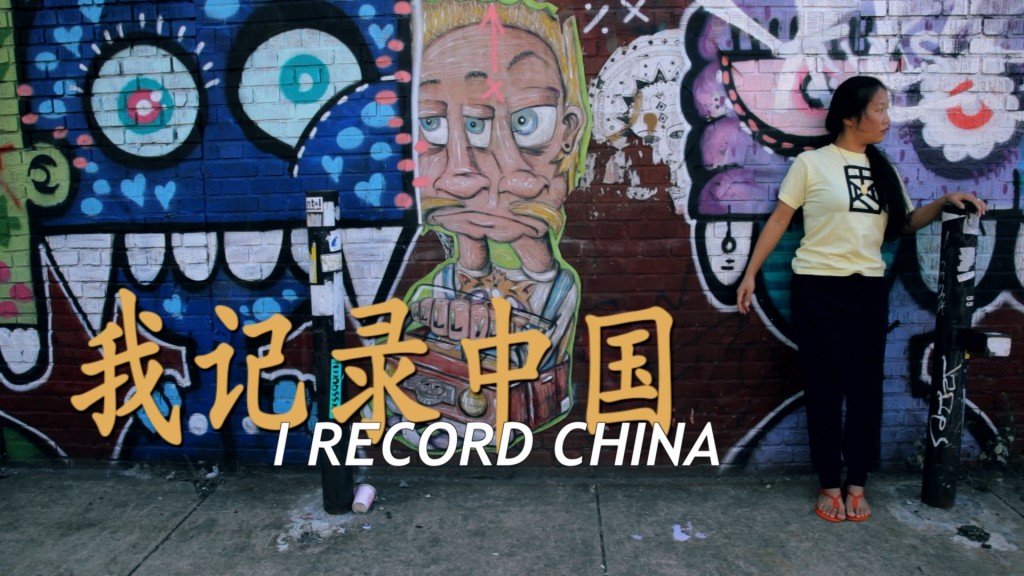 I RECORD CHINA
Running time: '90
Chinese Independent Cinema
a new documentary project by Leonardo Cinieri Lombroso
Chinese independent cinema is dying, anyhow Chinese independent directors refuse to go in hell (or in paradise). They want to live and continuing shoot in China. How?
Why this film now
Chinese independent directors are not just dissidents, facing the danger of being arrested, most of them are in danger of being ignored, sharing frustration and joy of their colleagues around the globe. I RECORD CHINA depicts the history of Chinese Independent Cinema, from its birth until now, through different generations of directors: three ways to shoot and look at the world, three fragments of China today. From the internationally renowned Jia Zhangke, we will get to the new promise of Chinese Independent Cinema. Different approaches to ordinary life and similar creative impulse while China's dynamism doesn't slow down and capitalism is at its highest peak. But I RECORD CHINA is also a poetic investigation searching for an answer: what is pushing us to tell stories after all?
Synopsis
Chinese independent directors today are not just dissidents, facing the danger of being arrested, most of them are in danger of being ignored, sharing frustration and joy of their colleagues around the globe. Three generation of directors and their relationship with the camera, three fragments of China today are the focus of I RECORD CHINA.
Tiny little eyes and big glasses, Wu Wenguang, the so-called Father of the independent documentary, started his works at the end of 80's when shooting meant also carrying heavy equipment and a cumbersome crew. Like Jia Zhangke, both enjoyed the digital-age: lightness, closeness and finally being able to dive into Chinese commoners. Today Wu Wenguang is 61 years old, lives at 40 km from Beijing, in a small village, alone, especially in winter. He leads directing and editing workshops to young directors in his house, and deeply tries to reawaken their young souls. The only question that he repeats obsessively is: Why we shoot documentary?
Jia Zhangke, instead, has become an international well-known director and collects red carpets and governmental approval for his recent works. Witnesses of radical changes within the Chinese cultural industry and filmmaking system. He owns a well-lighted loft in Beijing and travels often to Pingyao, his home town and now his new challenge: He will be the curator of Pingyao International Film Festival. International praise is expected, sumptuous dinners and a new opportunity for young directors.
Wang Bing looks distant, he's shy and introverted. He definitely prefers to walk by himself looking at semi-closed doors in a semi-abandoned building, he does it for relaxing, normally he travels, shoots and edits. The sequence of his life brings him in far away from the huge metropolis, what he's seeking for are dusty roads and forgotten people. Endless time spent instead watching his shooting material in a dark editing room. A Huge amount of hours, a block note and just him in his flat.
"It's now a golden era for Chinese filmmakers. But filmmaking is a matter of "Film is just a tool, a platform that takes you wherever you want to go. There are no fixed rules or policies about what you should or should not do with cinema." Wang Bing
Bi Gan is born in the 80's while listening rock music was also pretty common in China. With him past and present are mingled together, he explores with his works a poetic present, where ruins are the main protagonists. Fiction and documentary are a new way to look at China, and he goes right into this direction. Also, his ordinary life is shared: his hometown and billiard table with friends and Beijing with phone's calls producers: "He will be the new star soon, huge money for the next project". It's confirmed.
I RECORD CHINA wants also to strip off the director's label from their lives. We will silently listen to their voices in their house and we walk in their neighborhood, experiencing fragments of China today. We want to depict a complex puzzle where each of them is an important part. We want to describe visually China's dynamism, a different part of the same reality coexist in a broader and deeper experience. And we will ask ourselves, why we want to tell stories?
Background
The Film Industry Promotion Law has been issued in 2016, and according to expert it will be an incredibly boost on Chinese inner market due to the decentralization plan regulated by the government. It will encourage Chinese young filmmakers, Cinema schools will largely be funded, also in distant provinces, it will be simplified the way to get the permission for produce and shot, but at the same time, there will be a huge competition within production companies, and the necessity to have a License for Public Projection of Films, without this permit there will be no choice to participate in any festival, in China or abroad. In other words, the sixth generation of Chinese directors (Jia Zhangke, Lou Ye, ect ect) will not exist anymore. There will be no possibilities for underground or so-called independent cinema to survive. Anyhow Chinese director, with an authorial approach, are still making their movies, crossing international borders and describing the complex reality is in front of them. We are at the beginning of a new era in China.
 Visual approach – Format
The documentary style will be an ongoing overlap of Chinese directors common and personal lives – stripping them from the director's label – and their archive material and the reality is in front of us. In a continuum of frames, a different part of the same puzzle will appear immediately in front of our eyes, contrasts, and harmony, surreal but physically there, in front of us. The editing will work with analogies and emotional reaction, without any verbal approach. Natural lights, observational moments, during their daily life, will express the essence of their personalities due to the interaction with other people. We will avoid talking heads interviews, but we will have a confession moment of the director straight with the camera, a personal and intimate speech. The archive material will be selected in order to create a continuous flux, where fiction, documentary, and reality are at the same time in front of us.
Director' note
The documentary "I record China" can be considered the continuation of my personal and professional path. My previous documentaries "Through Korean Cinema" (2010) and "Southeast Asian Cinema – When the Rooster Crows" (2014), dealt with the art-house cinema and independent productions in South Korea and in South East Asia.
During the filming of my last work I had the chance to get in touch with the Southeast Asia cultures, arduously divided between tradition and modernity.
This has helped me to comprehend and appreciate the subtle poetic language of Asian filmmaking, a still little-known cinema, especially in the West.
I interviewed independent directors and film critics in Indonesia, Philippines, Singapore, and Thailand: they all have both fought and convinced with the dialogue the censors in charge for their countries restrictions and, after years, they have managed to have more freedom of expression. Researching and shooting in these countries gave me the opportunity to better understand Asian independent cinema and surely prepared me for investigating the Chinese independent cinema, which is even more multifarious.
Filming "I Record China" today, a few months after the promulgation of the new law on cinema, can be very significant because of the unforeseeable consequences of this change. In this moment China is strongly focusing on nationalism and politically shutting itself away, but at the same time, this huge and important country is increasingly imposing itself as a world imperialist identity. Being in China at such a historical landmark, with the independent filmmakers as eye witnesses, will give us a special clue to understanding China yesterday and today. This documentary will also be a personal and intimate journey that I will try to grasp from the eyes of each of the directors I will meet.
State of production
I record China is at the first stage of research. We have self manage to go to New York, in the occasion of the first edition CINEMA ON THE EDGE: the best of the Beijing Independent Film Festival (2015) and we started to collect fundamental voices related to Chinese Independent Cinema (Zhang Zhen, Angela Zito, Li Daoxin, Shelly Kraicer, Ying Qian) in order to have a broader and deeper understanding of history of Chinese cinema, and consequently Chinese independent cinema. We have also met and interviewed Chinese directors and producer, among them Zhu Rikun, Huang Ji, Yang Lina, Wang Wo, Zou Xueping, in order to have a first approach and to exchange our views on this topic.
Status: I'm looking for production and co-production, investors, sponsor.  I have already two trailers of '3 and '6 minutes.
Production Plan: I'm planning to shoot in China in 2017
The project was selected in :
Dallo sviluppo al pitching – Macma Italy