In production

a documentary by Leonardo Cinieri Lombroso
running times: '10 minutes – '52 – '70 minutes
State: in production, format: HD, duration:70/80 minutes
Obaida won a scholarship during the war in Syria and daringly reached Italy. He was 23 years old and had to abandon his family. He still hasn't seen them since 2013. But his talent and determination have always been extraordinary: despite the many challenging difficulties, he began a brand new life and never stopped improving himself, conscious that the only thing that can help him and his family will come from his professional success. Furthermore, this young man has got something special, he always finds opportunities of growth for himself and for the people he meets on his path.
Obaida's experience sends a universal message that crosses the boundaries of breaking news and media. He gives us an intimate perspective of the world that touches the crisis of man's identity.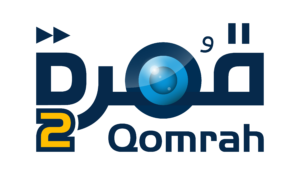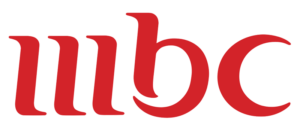 A short version of the documentary is already broadcasted in the most important Arabic Channel MBC in the Ramadan 2017 for the competition in Qomarh program.
In Italiano
Stato: sono in produzione da 4 mesi, ho realizzato due trailer. A richiesta visionabili
In cerca di : produzione italiana, co-produttore europeo, sponsor, fondi, ONG che vuole far parte del progetto
Nel mondo di oggi, sentiamo i telegiornali parlare di guerra, terrorismo, immigrati e clandestini; ogni giorno, tante persone muoiono in nome di un dio o di una religione che invita al sacrificio e a raggiungere un "al di là", in un rincorrersi di eventi imprevedibili e pericolosi attentati in cui una riflessione profonda sulla natura – e sul significato – dell'"uomo" e del genere umano sembra, ormai, perduta.
Eppure, un coraggioso ragazzo siriano di nome Obaida, qualche anno fa, è riuscito a scappare dalla distruzione e dai bombardamenti che piombavano su Aleppo e il resto del suo suo paese, e ad arrivare, tra mille difficoltà, in Italia.
Obaida ha solo 26 anni ma la sua intelligenza, la sua tenacia, il suo talento e la sua determinazione sono riusciti a trasformare la sua vita, donandogli nuove possibilità di crescita, e ad aiutare quella di chi gli sta vicino.
Obaida, grazie al suo esempio e alle sue azioni, invia un messaggio che travalica i confini di ciò che ascoltiamo in TV, che leggiamo nei giornali o su internet. Obaida, infatti, ci regala una prospettiva personale ed intima sul mondo contemporaneo, ma che tocca proprio l'identità in crisi dell'uomo di oggi.